Melinda Cooper
Creative Director/Owner
"Each student is unique and I devote my time to motivate and inspire each individual student to express themselves through dance and find the grace, beauty, pose and elegance that a dancer can achieve. A student can learn some of life's most important lessons in the dance studio that they will carry with them forever"
North Coast Dance Academy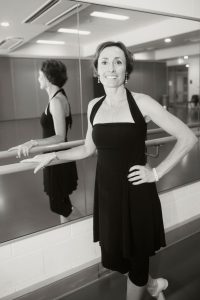 Melinda (RAD RTS) started dancing at the age of 6 at Gosford City School of Dance. In her teenage years her teacher Susanne Easter inspired her to be a dancer and dance teacher. At the age of 16 Melinda attended full-time dance tuition with Tanya Pearson and Janece Graham while also performing with the Sydney Festival Ballet Company. Melinda then joined a well-known production company and spent many years dancing and travelling around the world. On Melinda's return to Australia she worked as a Personal Assistant before marrying and starting a family of four children. Melinda studied with the prestigious Royal Academy of Dance and gained the Certificate in Ballet Teaching Studies and is a registered member of the Royal Academy of Dance. Melinda is certified in the Acrobatic Arts Curriculum. Melinda has always had a passion for inspiring and teaching students. After many years of teaching dance Melinda observed how the students mood and well-being improved through movement. Melinda teaches on the premises that the mind and body are connected. Melinda has a Diploma in Mindfulness and a Diploma in Dance Therapy Psychotherapy.
Melinda holds a current First Aid and CPR Certificate, and has a 'Working with Children check'.
'It takes an athlete to dance but an artist to be a dancer'
Kristan Venables
Teacher
North Coast Dance Academy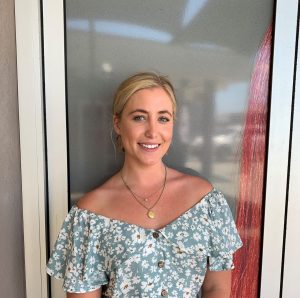 Kristan commenced ballet at the age of three at The Collette Ballet Academy, Eastwood. She then followed her passion and joined McDonald College of Performing Arts specializing in Ballet. Then progressed into full time ballet at Tanya Pearson and Conlan College before joining Ajkun Ballet Company in New York at the age of 17. Upon returning to Australia Kristan worked as a recruitment specialist for years, now married, has decided to continue to teach her passion and join North Coast Dance Academy. Holds a current First Aid and CPR Certificate, and has a 'Working with Children check' and believes that children who have the opportunity to dance gain confidence, dedication and a passion that will last a lifetime.
Sienna Mackie
Assistant Teacher
North Coast Dance Academy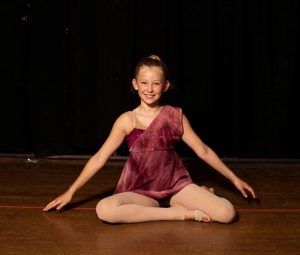 Hi I am Sienna, I am 13 years old and I love being Miss Melinda assistant teacher.  One of the reasons I love dancing is because of my friends.  Everyone at North Coast Dance Academy is so kind and caring and I love seeing them every week.  When I get older I would really love to be a professional dancer as well as a dance teacher.  Every Monday and Thursday after school I can't wait to dance, see everyone and help teach the younger students.