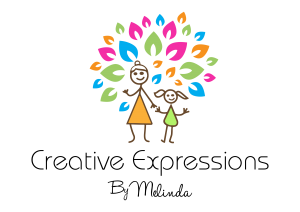 Creative Expressions by Melinda is designed to empower children from a young age by giving them skills to identify, express, understand and manage their own emotions and the emotions of others.  This enriching, beautiful designed 7 week course will give your child a strong foundation of emotional skills to support their growth and development all in a nurturing, loving, fun environment.  Let your child come on a journey of discovery, let them feel confident and happy with the transition to Primary school.  Let them develop a strong foundation of emotional skills that will protect and guide them throughout school and their lives.  Your child will blossom and grow through dance and self-expression. For more information phone 0414827155 or email melinda@ncdance.com.au
Next course starts soon.  
Thank you so much for the opportunity for Luca to participate in the Creative Expressions course. She really enjoyed each week and will treasure her little journal and the eye pillow and rose quartz. We've been reading the journal at night with bedtime stories.
The classes gave us another springboard into discussions about different emotions in ourselves and others and how we can try to manage them.
Luca loved all of the different activities (she's even given me a yoga lesson) and making some new friends. The Happy song now plays regularly in our house 🙂
Your enthusiasm, kindness and genuine interest in your students is a gift and we look forward to the opportunity to participate in creative expressions 2 next year. I'm so glad that you're offering this type of course for children in our area. It's quite unique and something that I think all children can benefit from.
My daughter attended the Creative Expressions Course by Melinda and she enjoyed it so much.
Miss Melinda put so much thought and effort into every aspect of the course from the choice of music that the children danced to – to the creativity of the games and the beautiful package of keepsakes and the journal given to each participant at the end.
The course prompted my daughter to discuss emotions like sadness and shyness and happiness – before she starts school next year. After each class she was bursting with stories of what was discussed that day and how they "danced their feelings".
What an amazing idea for a course at such an important time in a child's life – and it was so well executed by such a kind-hearted teacher. Miss Melinda is one of the kindest, most intuitive people I have ever met and my daughter absolutely loves her. I would wholeheartedly recommend this course to other parents.
Please share your expression of interest for the Creative Expressions by Melinda courses by filling out the below form. Thank you.