Fees and Policies
Angelina Ballerina Classes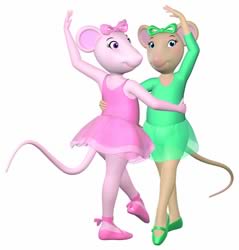 Fees are $12 per 30 minute class per child, payable in full at the beginning of each term. Please note the Angelina Ballerina Level 2 class on Friday 9.45 – 10.30 is $15 per class.
An enrolment fee of $15 will apply which for the Angelina Ballerina Students include an enrolment pack including the students Angelina Ballerina Ears and an ongoing Angelina Ballerina class journal plus administration fees.
If your child enjoys their first class and wishes to continue you will be required to pay the balance of the remaining classes for the term.
Fees must be paid at the start of each term in full and are non-refundable.            
If your child is ill or cannot attend a class, they can take a class at another venue.  Two make-up classes per term is the limit.
Ballet and Jazz Classes
An enrolment fee of $15 will apply for administration and insurance costs.
45 Minute Class $15 class